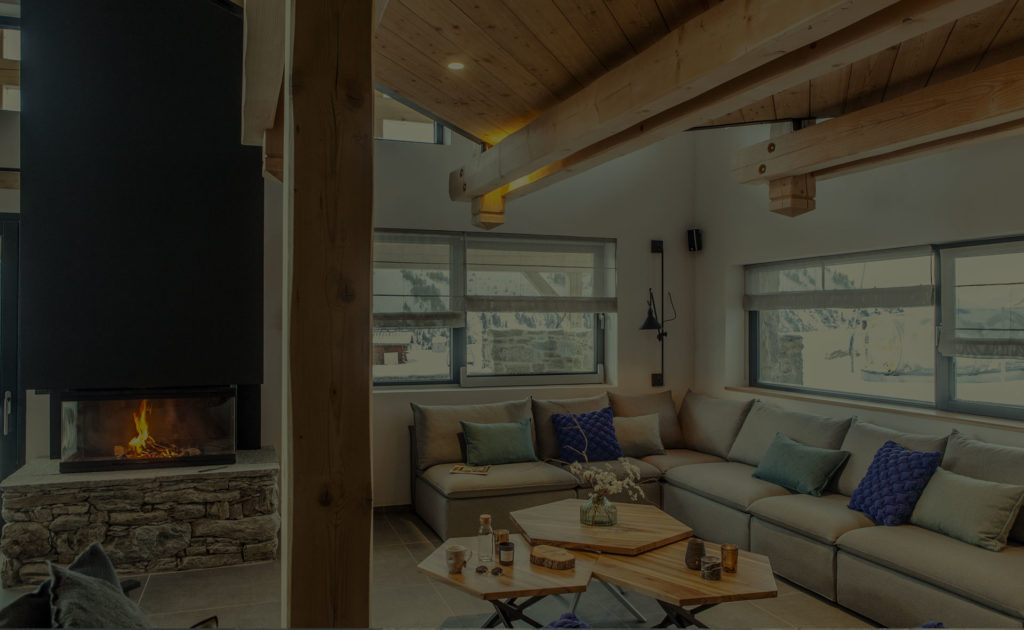 The chalet
A unique and rare place to forge extraordinary memories
Atypical yet infused with strong mountain identity, La Halle des Cascades is one of those rare places, which become, just for a while, your outstanding home. Above all else, it is a wonderfully welcoming place to live memorable moments with family or friends. High-range decoration and a cozy yet elegant atmosphere mix over a 300 sq-m surface divided into a majestic living room, 7 bedrooms to rest after a colorful day, a SPA to relax back from skiing, a dedicated room for your gear and unique features such as a reading room accessible by a glass walkway above the cathedral living-room.
An intimate setting
Softness and authenticity
La Halle des Cascades wants to be a place for reunions and extraordinary moments shared together with family or friends. In order to do so, the chalet can welcome up to 15 persons in the greatest comfort.
Unique living spaces
Cosy surroundings, enchanting atmospheres

With three living rooms, each with its different and refined atmosphere, you will find a living space to fit your mood every time. Whether it is you enjoy a night together, to read a good book or to fall asleep in front of a movie, anything is possible… simultaneously.
Relaxation lounge
Well-being in every shape and form
Within the chalet itself, you will be able to enjoy a dedicated space to relax after skiing to end the day on a softer note. Between a swimming pool, a sauna or a massage, your well-being will be the magic word.
3D visit
Take the time to walk around virtually and discover the Halle des Cascades, its wide open spaces and its little secrets.
Do you still hesitate?
Comfort at your fingertips...